Written by Portfolio Manager Iain Stewart, the Perspective on Returns paper delivers insights on:
Why we anticipate lower returns and a more volatile financial environment
How we believe expected returns do not compensate for the risks being taken in many markets
How policymakers are getting caught in a trap of their own making
Why we think investors should not chase market upside to make a decent longer-term return
Why the last cycle seemed to fit our model, and why we think this cycle may be a rerun of the last
Then and Now – a Different World
Mapping the profound transformation of the investment landscape since the early 1980s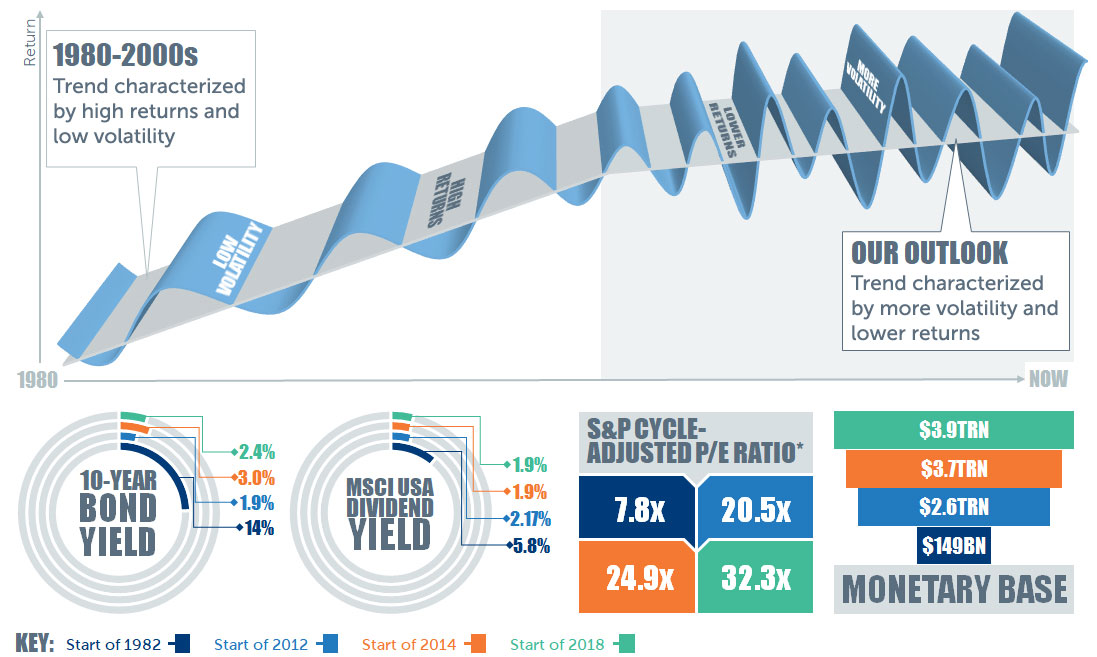 For illustrative purposes only.
Source: Bloomberg, Bureau of Economic Analysis, Thomson Reuters Datastream, U.S. Census Bureau, Newton, January 2018.
*10 years of earnings used to remove the effect of the economic cycle from the P/E calculation.