Donald Trump's election delivered both a shock and uncertainty for markets. As investors digest the result, there remains doubt as to the exact nature of Trump's policies and what legislation he will be able to get through the houses.
On the fixed-income desk here at Newton, we've been looking at our 'Top Trumps' cards – considering how some of the president-elect's policies might play out, and what they could mean for inflation and economic growth prospects, as well as for fixed-income markets overall.
While we are waiting to see exactly what Donald Trump's presidency will look like in 2017, this is by no means the only issue on our minds. There are a number of other elements which could prove more negative for growth but bullish for the bond markets: European political risk, the considerable indebtedness of the corporate sector, and increasing signs the US economy has moved into the later stages of its business cycle.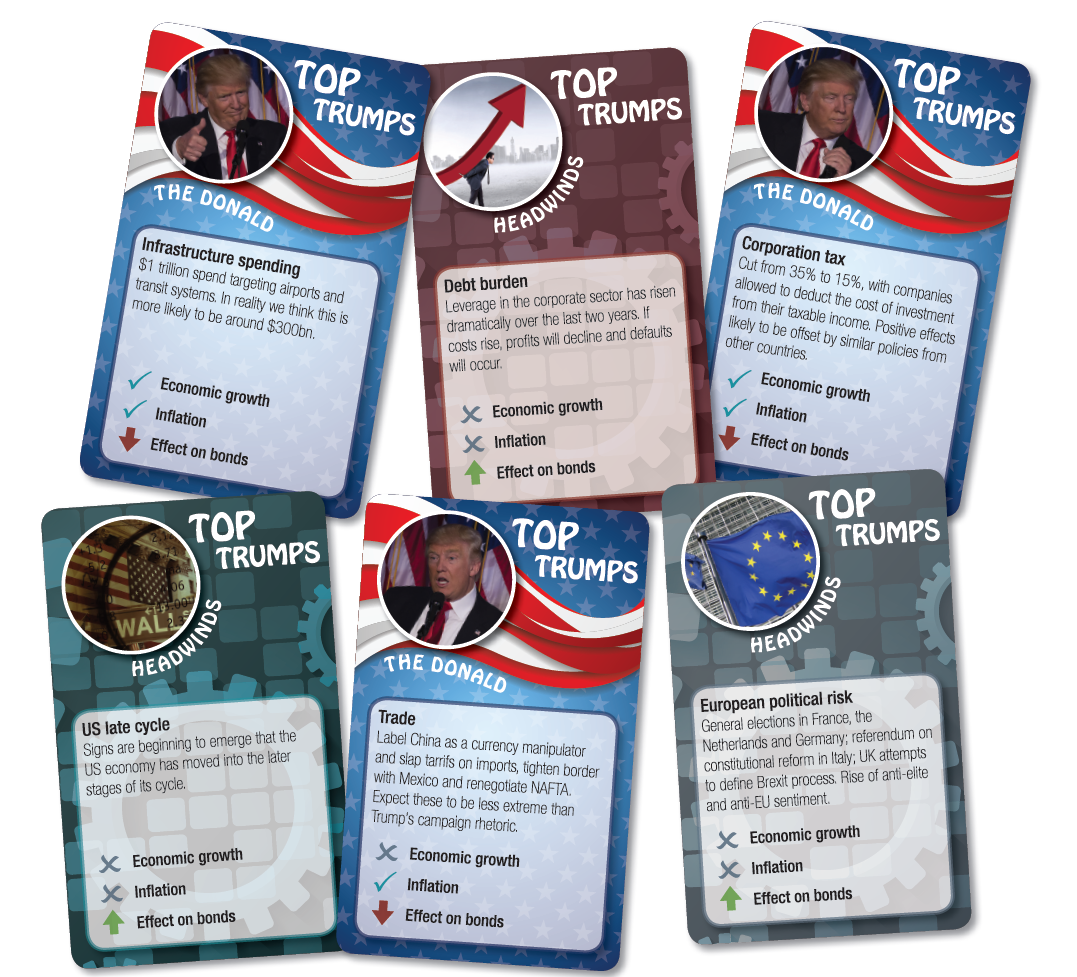 In an environment of such uncertainty and potential volatility, and with the added prospect of the implementation of fiscal stimulus on the horizon (and subsequent inflation expectations), we believe a flexible, dynamic approach to fixed-income investing is warranted.