1. This year, our 'Heads together' theme was all about the power of collaboration, debate and discussion in addressing some of the big opportunities and threats facing investors today. Our CEO Hanneke Smits kicked things off…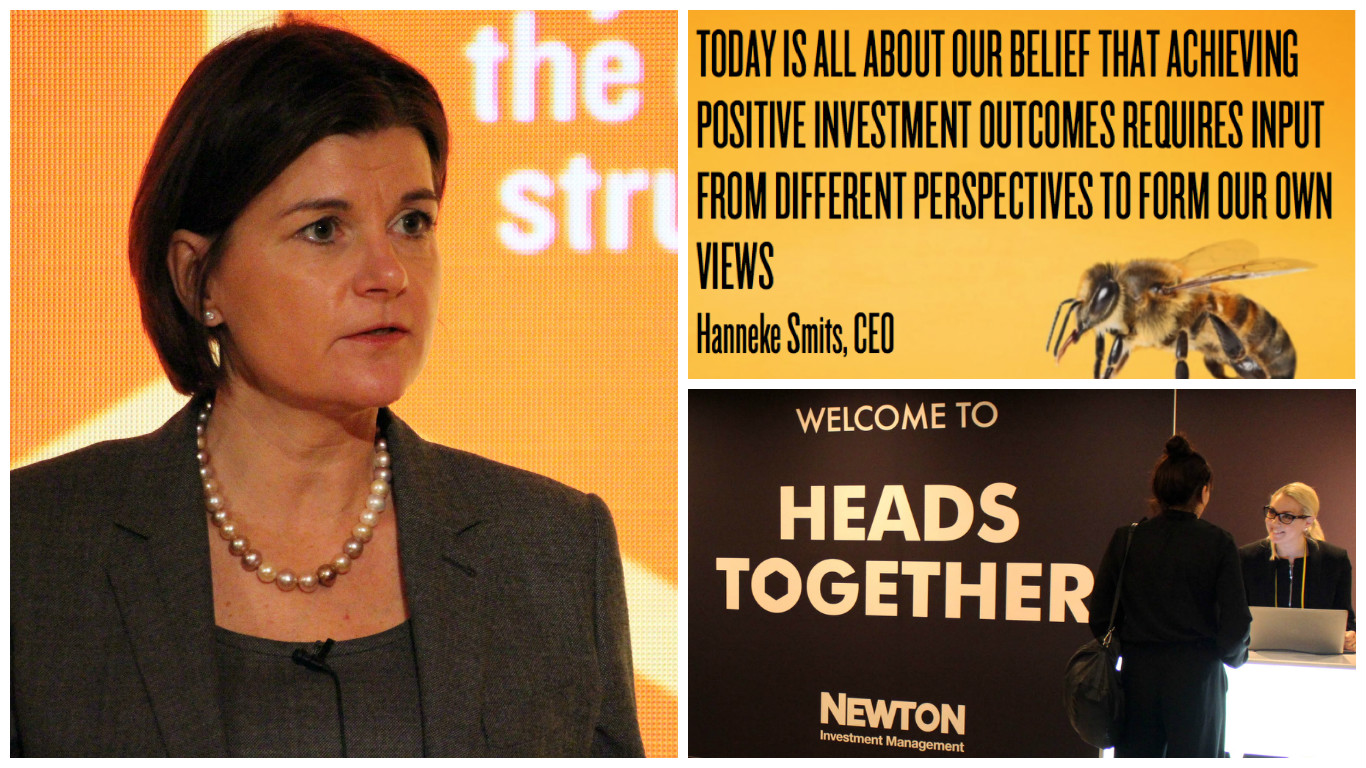 2. Our first session of the day looked at the implications for investors of a financialised world. Charles French, head of investment at Newton, opened by outlining our view of the economic landscape, and the realities and risks investors face…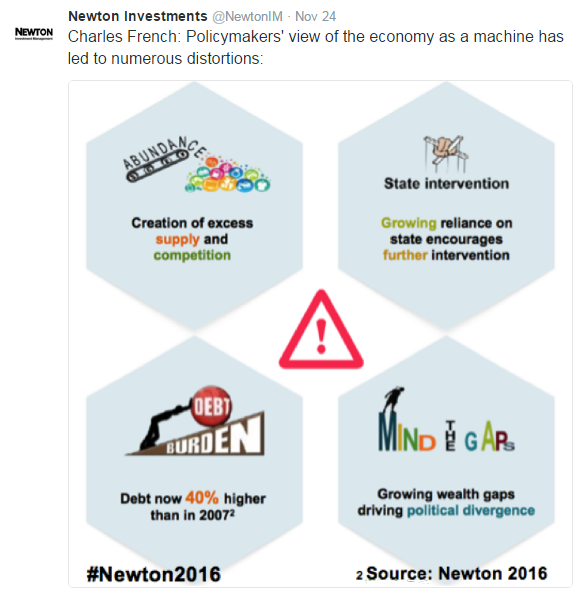 3. Adding to the distorted environment, 2016 has been an extraordinary year for investors:

4. Peter Hensman from our Real Return team explained that the manipulation of financial assets by policymakers since the financial crisis, in an effort to achieve stability and recovery, has actually had the opposite effect. Now, financialisation, and the distortions wrought by it, are everywhere!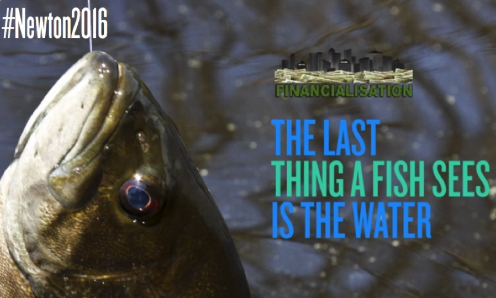 5. Peter concluded with a valuable message on how investors can navigate this backdrop:

6. Brexit and beyond – Political divergence as a threat to investors' was the next port of call: The Economist's Anne McElvoy took to the stage to set out the political backdrop of continuing rebellion against the elite following the Brexit vote and the election of Donald Trump.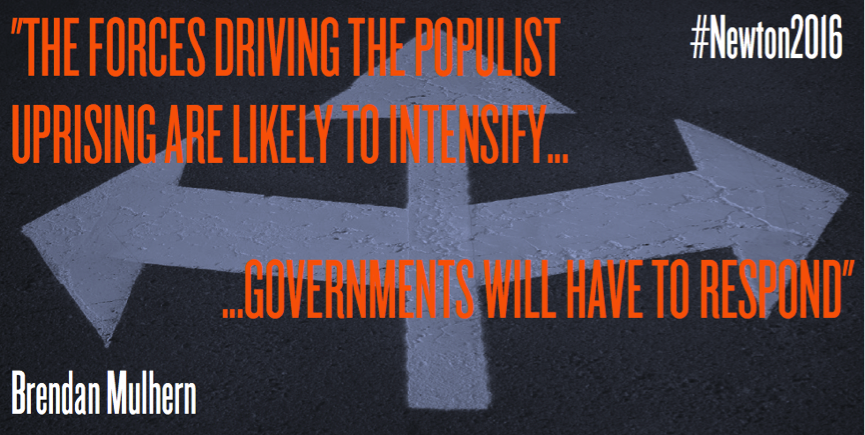 7. Our strategist Brendan Mulhern looked at how governments might react to this explosion of populist sentiment. One option is fiscal stimulus; a key part of Donald Trump's election manifesto was to rebuild America's infrastructure, and, while few exact details were provided, his rhetoric certainly captured the public's imagination.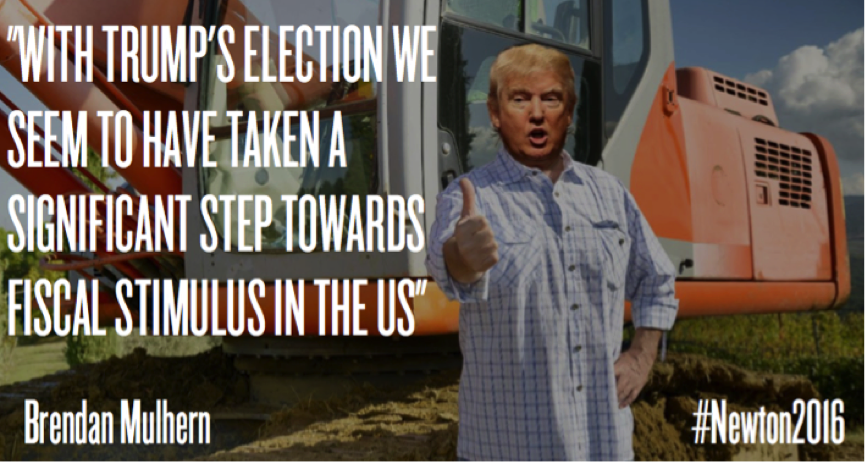 8. The promise of fiscal stimulus is not the only reaction. Brendan explained how globalisation has increasingly come under attack within mainstream policy circles. While globalisation has been positive for economic growth overall, the spoils of capitalism have not been shared equally, and there are those who feel left behind – this group is now making its voice heard. 
9. Next up was a panel session featuring five of our global research analysts, hosted by portfolio manager Rob Stewart. Rob invited the audience to put themselves in his shoes and listen to stock ideas from our analysts with the aim of picking stocks for their portfolio.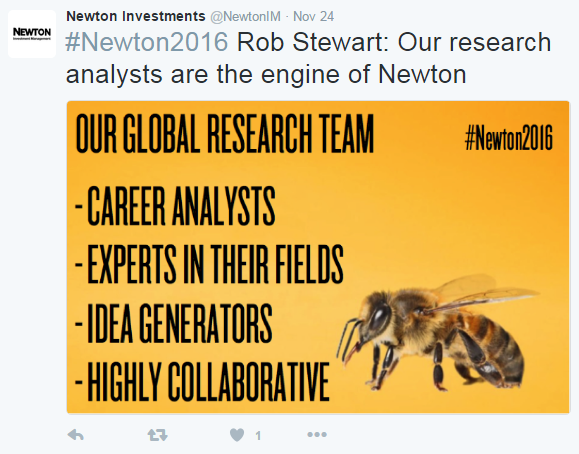 10. We heard from Rosie Bichard on the challenges for the evolving tobacco industry, Fati Naraghi on her approach in the fast-paced technology sector, Scott Freeman on the importance of ESG analysis in the oil & gas sector, and Tim Lucas on why he takes a long-term thematic perspective when analysing cyclical companies. Finally, financials analyst Paul Schenk examined potential opportunities in the Indian mortgage market.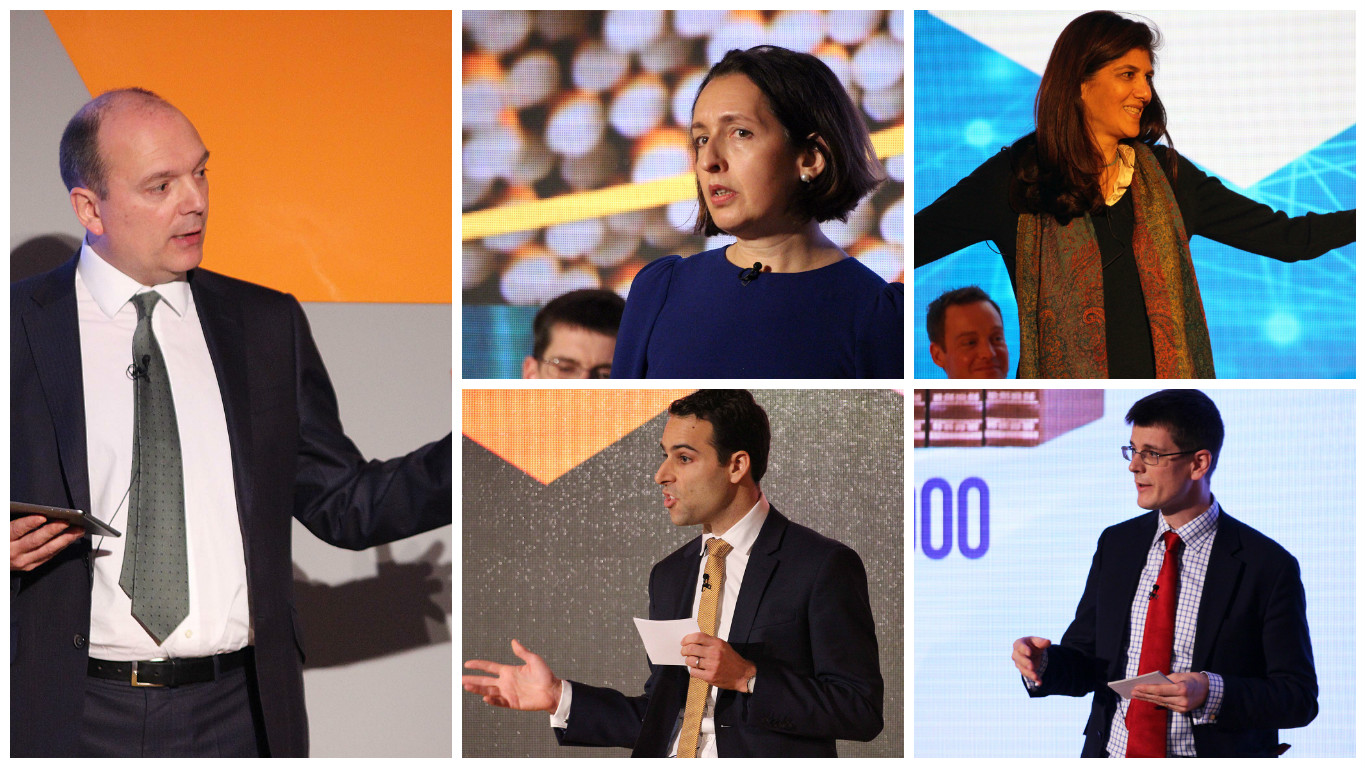 11. I hosted our final session of the day, titled 'The changing dynamics of long-term saving', bringing together a range of voices from different backgrounds to ask what the future of retirement might look like, and how individuals and pension schemes can best prepare for it.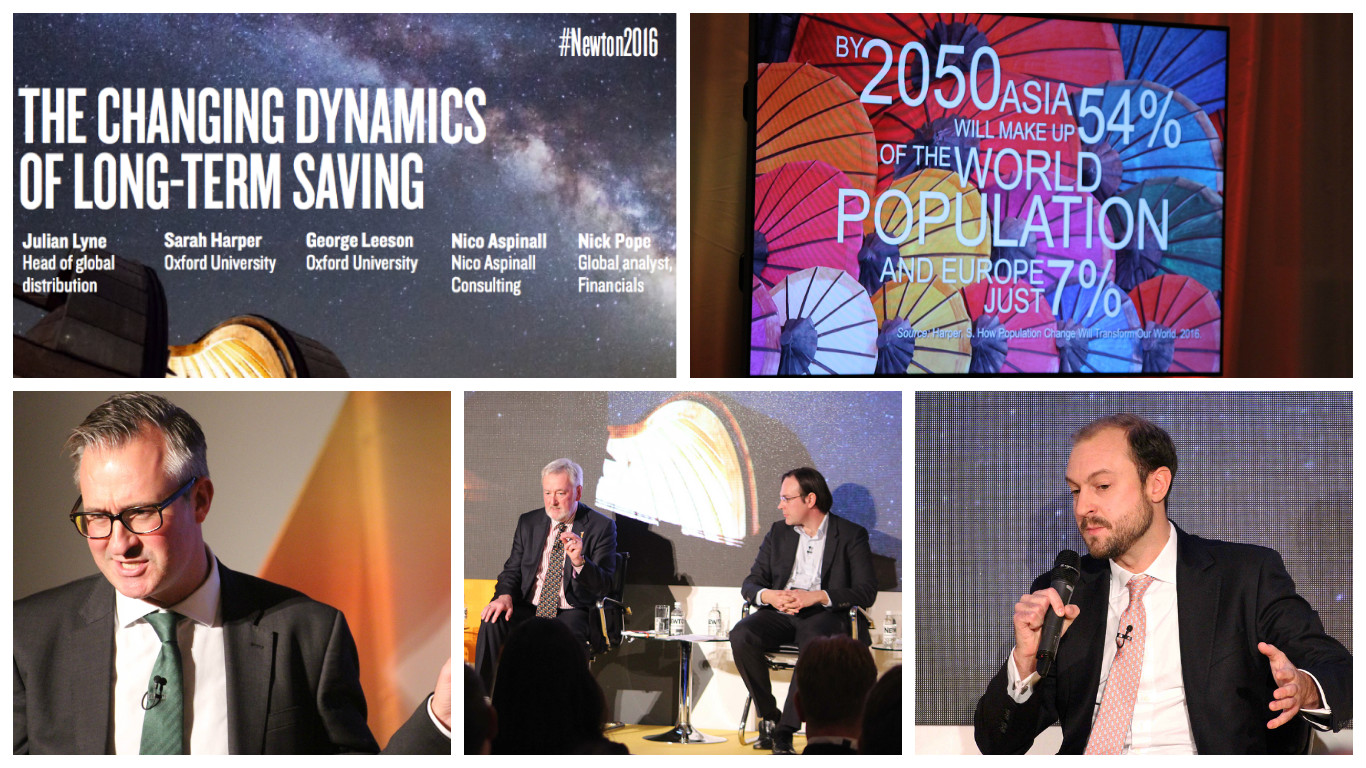 12. My interview with Professor Sarah Harper from the Oxford Institute of Population Ageing laid the foundations for the discussion. Sarah discussed the big demographic challenges facing societies around the globe as populations age, including the potential for a skills gap if immigration is curbed. She also spoke about the 'golden generation' of retirement and why she believes Singapore is the country which best manages its ageing population.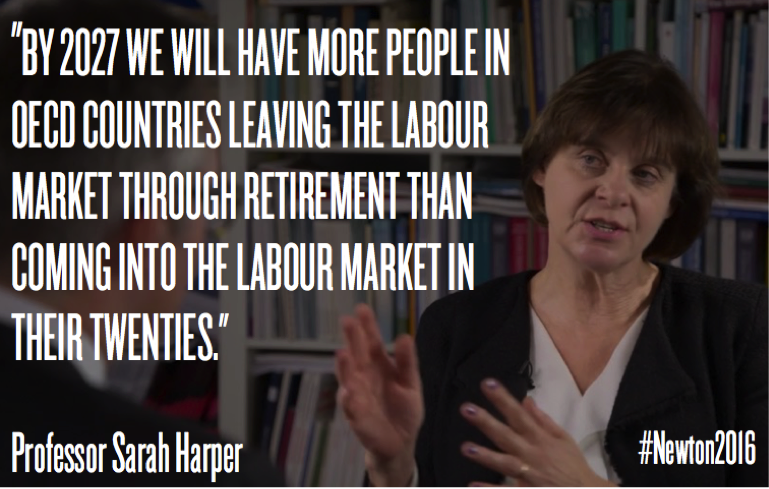 13. We asked our audience to share one word they associate with retirement, which produced quite an interesting range of responses, with people stating golf, poverty and Lamborghinis among other things. This was the result: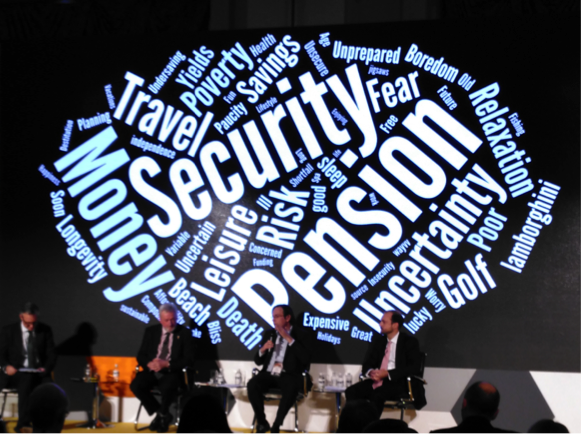 14. One of the topics the panel discussed was how the millennial generation can prepare for what is likely to be a very long retirement. While savings will undoubtedly have to increase to fund such a long period drawing upon a pension, it is likely that working habits will change too – not just working longer, but also the introduction of flexible or part-time working.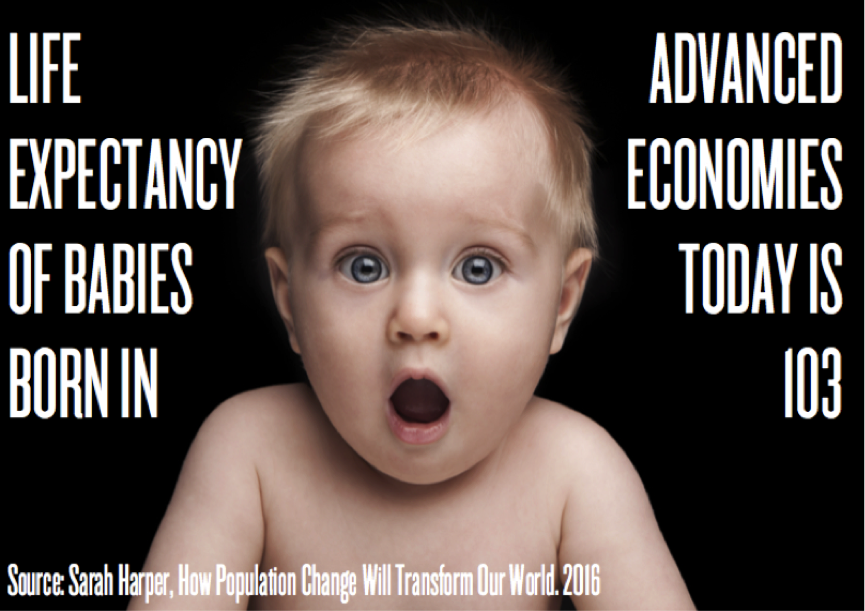 15. The morning was rounded off by our guest speaker, journalist-turned-beekeeper Bill Turnbull. Bill described the inner workings of a hive and regaled the audience with tales from his own experience from novice to expert beekeeper – including some cautionary words on the number of times he has been stung!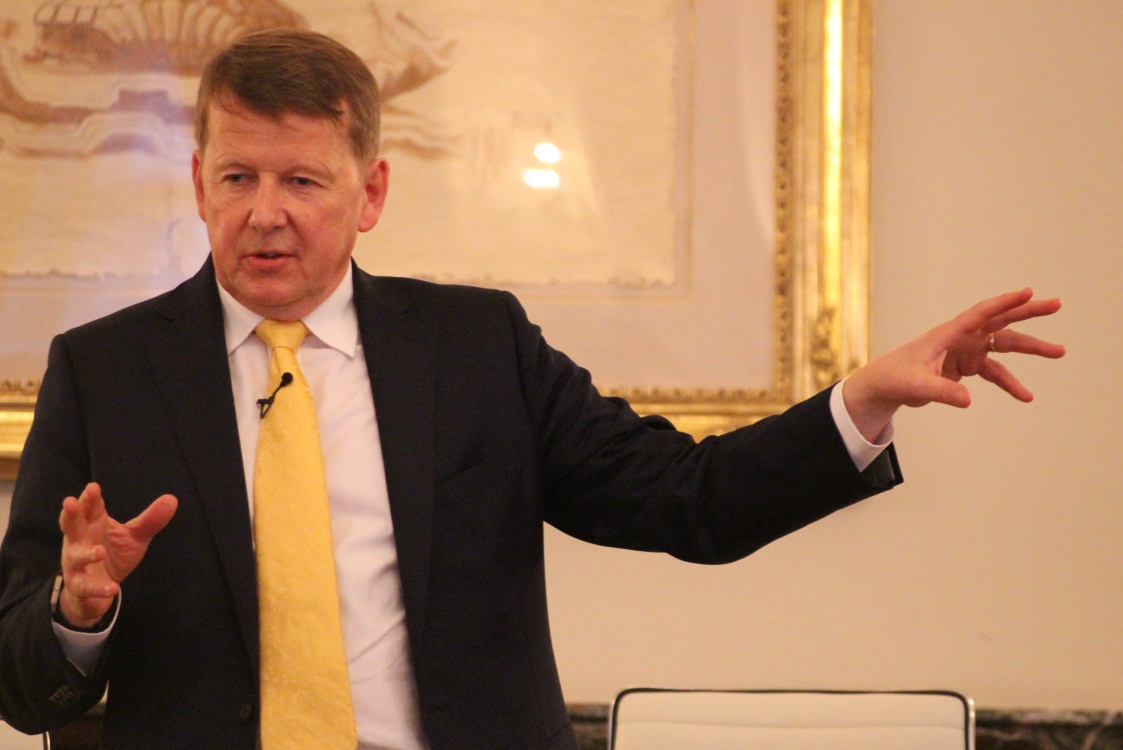 We hope those who attended the conference found the morning interesting and thought-provoking. If you're interested in finding out more about the topics which we discussed, keep a look out on this blog for more in-depth posts from our speakers.