China and India are the biggest engines of emerging-market growth, but why is there such a disparity between their recent growth rates, and can India ever emulate China's meteoric rise? The investment communications team's Matt Goodburn talks to global analyst Richard Bullock and portfolio manager Ian Smith.
Access the full Investment matters series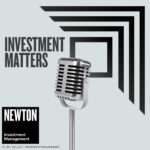 Other ways to listen
Investment matters is available on a range of popular platforms, including:



This podcast was recorded on 11 November 2021.