Making a statement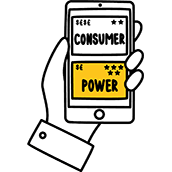 The internet has changed the consumer landscape significantly, and, as investors, we are paying attention. In the past, it was only big brands with big budgets that could afford to advertise to the masses. Now, consumers have access to a wealth of product and price information, online reviews and influencer preferences at the touch of a button. The onus is therefore on the consumer companies to navigate this shifting landscape through differentiation – be it through offering experiences, pricing, convenience or greater authenticity, or by focusing on consumers in emerging markets.
Great expectations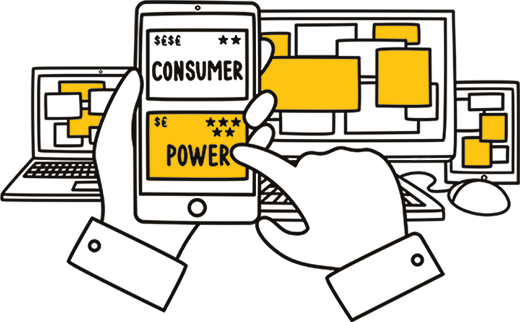 Our expectations as consumers have changed significantly over the last few decades: In 2018, customers in the US expected deliveries within 24 hours, as opposed to a nine-day delivery time in 1995, while consumer preferences for experiences rather than things and sustainable businesses are also sharply on the rise.
Small, nimble brands that connect directly with consumers may be able to capitalise on these trends, while established brands may find it hard to adapt their long-standing business models to meet the needs of tech-savvy consumers who want their goods at competitive prices from companies with a purpose.
As investors, it is our job to identify which companies, both new and established, understand the current retail landscape and are poised to thrive in a world where consumers hold more of the power than ever before.
Of course, our themes don't exist in a vacuum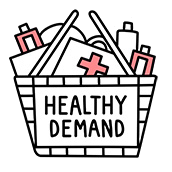 Health-care companies are capitalising on the increased power of the consumer, a trend that forms part of our healthy demand theme.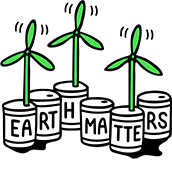 As the consumer sectors flourish, the planet strains even further under the weight of mass consumption. Our Earth matters theme explores this problem.
Your capital may be at risk. The value of investments and the income from them can fall as well as rise and investors may not get back the original amount invested.
These opinions should not be construed as investment or other advice and are subject to change. This material is for information purposes only. Any reference to a specific security, country or sector should not be construed as a recommendation to buy or sell investments in those countries or sectors. Please note that holdings and positioning are subject to change without notice.