Findings from the 2021 survey
Overview
Following the unprecedented disruption and low investment returns reflected in the 2020 Newton Charity Investment Survey, charities saw their investments bounce back in our 2021 survey.


52% of charities reported performance gains of 9% or higher in 2021, a 35% increase on 2020.


Just 20% of charities stated
that the pandemic had affected their investment strategy.


The proportion of equities and bonds held overseas has increased steadily from 29% in 2014 to 42% in 2021.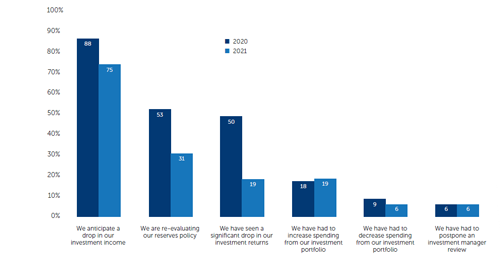 Key findings
While charities continued to suffer significant disruption from the coronavirus pandemic, the 2021 survey told a story of resilience and recovery, with the vast majority of charities remaining steadfast in their investment strategies.