Transcript
Here at Newton we're really excited about the investment opportunities of electric vehicles and what they're going to be able to do for the world and also climate change. But with the many positives that come with this space, there are also negatives – negatives that we became aware of after reading some NGO reports highlighting child labour in the cobalt supply chain. Now cobalt is a key material that goes into electric vehicle batteries and seeing as we've invested in some of the biggest electric vehicle battery manufacturers, we began heavily engaging with our investments to understand what they were doing to address this issue. We're now co-leading specific engagements on child labour with three of the biggest players in this space and we're asking those companies to provide more transparency around their supply chains, around the auditing and the risks and also to reduce the chances of exploitation. So we've been really pleased with what Samsung SDI has been doing and how it has been responding to our concerns. They've been taking a leadership role and, along with BMW, BASF and the German government, have established community engagement programmes in the Democratic Republic of Congo, where child labour is occurring. They are helping provide more health and safety training, education for children and also health services for local communities. We really are excited about this program and hope it continues into the future. As long-term investors we're really concerned about what's happening on child labour and intend to carry on using our shareholder position to improve the situation.

What's the issue we're aiming to address?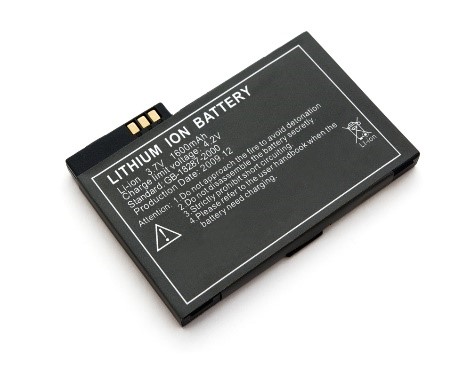 In late 2016, Samsung SDI was hit by highly publicised battery explosions in the Samsung Galaxy phone. It was this, alongside concerns over corporate governance, which led our responsible investment analyst Victoria Barron to spend a week in February 2017 touring China and South Korea to look at the battery supply chain. This trip highlighted the problems that were surfacing around the involvement of child labour in cobalt mining. Cobalt is a key resource for batteries, and the complexities of the supply chain mean it is hard to verify the source of production.
The facts around child labour in cobalt are stark and link directly to the poor economic and security situation in the Democratic Republic of the Congo (DRC). When Victoria highlighted these points to the investment team, it was agreed that this was a material risk for Samsung SDI, and that it needed to be raised with management.
What did our engagement look like?
We began by emailing the company to raise our concerns, and we followed up with calls in May 2017. The investor relations team members were somewhat surprised by our interest, but they worked hard to provide us with information. They arranged for us to talk to the in-house expert on the cobalt supply chain. These conversations indicated that Samsung SDI had been fairly active in assessing cobalt and had actually produced a report on the topic. However, management had felt it better not to publish the report, albeit that it was working on the points raised. The points covered a series of initiatives which were at an early stage in the DRC and would need monitoring for success. They also stressed the practicalities of working in the DRC and the complexities of the supply chain.
These conversations greatly improved our understanding of Samsung SDI's actions on cobalt mining, and highlighted stages where we could be of assistance. The company had no meaningful disclosure in this area, and the general market perception was that it was not concerned about the issue. This was clearly not a fair representation, and so we contacted the CEO, via investor relations, to urge the company to publish its report on cobalt. We were pleased that this happened immediately. We also took the opportunity to urge the company to take on board the recommendations and to stress how important we felt this issue was to the company, something which clearly raised its profile internally.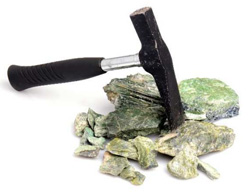 At this point (June 2017), it was clear that this topic affected more companies than just Samsung SDI. No user of batteries could realistically claim not to be linked to cobalt from the DRC given the opaque supply chain, and given that battery usage covers a wide variety of companies. Samsung SDI had explained that it was working via the Responsible Cobalt Initiative (RCI) as the best way to drive real change.
For the rest of 2017, therefore, our focus was on talking to other companies and supporting the RCI. We talked to Apple in June, as a major end user of batteries. It was following many of the same routes as Samsung SDI, but we were interested in its work auditing the supply chain and efforts to persuade the Chinese smelting industry to take the issue seriously. It is also an active member of the RCI.
In October, we talked to the Chinese Chamber of Commerce for Metals, Minerals and Chemicals, explaining our concerns. We discussed the actions it is taking and its work with the RCI. All of this helped us build our own knowledge, but also maintain pressure across the supply chain. In November, we attended the Geneva meeting of the RCI, which brought together miners, car and battery manufacturers, non-governmental organisations, the Organisation for Economic Co-operation and Development (OECD) and the Chinese government. As one of the few asset managers at the meeting, we were able publicly to support its work while urging greater action from all the participants at the meeting.
In 2018, we continued to focus on Samsung SDI and became part of the Principles for Responsible Investment (PRI)-supported Engagement on Responsible Sourcing of Cobalt steering committee with a global coalition of PRI investors who are active in the area. In particular, we followed up on the initiatives that were discussed in 2017 to monitor progress. We pushed specifically on the issue of a supply-chain audit and the need for surprise audit visits to give credibility to the programme. Samsung SDI has been very active in the RCI, and suggested that the auto manufacturers are the missing link in this work.
In 2019, alongside PRI signatories, we have been co-leading cobalt-specific engagements with Samsung SDI, Samsung Electronics and Volkswagen, and supporting discussions with Apple. We have held discussions to establish the companies' understanding of the situation, what actions they are taking to identify risks in the supply chain, and how they plan to implement the OECD Due Diligence Guidance for Responsible Supply Chains of Minerals from Conflict-Affected and High-Risk Areas. The guidance aims for greater transparency and auditing in the supply chain.
As part of our wider work addressing child labour in the cobalt supply chain, responsible investment analyst Victoria Barron also recently attended the 2019 OECD Forum on Responsible Mineral Supply Chains, to learn more about developing human rights regulations, supply-chain due diligence, and civil society's concerns. In plenaries, she urged corporate attendees to adopt the new OECD Due Diligence Guidance for Responsible Supply Chains of Minerals, and asked all actors along the cobalt supply chain, including the DRC government, to work together on the ground to improve working conditions.
Has anything changed?
Overall, we believe that Samsung SDI has taken a number of steps that will improve lives in the DRC, and were particularly impressed when the company announced a joint initiative with BMW Group, BASF SE and Samsung Electronics to launch a cobalt pilot project in the DRC, with the aim to improve artisanal mining working conditions, as well as living conditions for surrounding communities.
We will continue to engage with our invested companies on this topic, and work with other investors to improve transparency along the cobalt supply chain. We also need to monitor the results of the continuing programmes in the DRC to measure success in reducing child labour, and to stay engaged with RCI and ensure it remains aware that this an issue which investors care about. The approach we took regarding Samsung SDI and cobalt mining shows the purpose and engagement with which we aim to address all ESG issues.
Your capital may be at risk. The value of investments and the income from them can fall as well as rise and investors may not get back the original amount invested.
These opinions should not be construed as investment or other advice and are subject to change. This material is for information purposes only. Any reference to a specific security, country or sector should not be construed as a recommendation to buy or sell investments in those countries or sectors. Please note that holdings and positioning are subject to change without notice.