About Newton
Against the rapidly changing geopolitical, economic and financial-market backdrop, our purpose is to help our charity clients define their investment goals (both financial and non-financial), navigate the uncertainties they face, and achieve the durable outcomes that enable them to meet those goals and their wider responsibilities.
We do this by harnessing the expertise of our multi-dimensional research team and by applying our active, thematic and engaged investment approach across a comprehensive range of solutions, including ESG-integrated, sustainable and specialist charity strategies.
Workshop A
8:30 – 9:10&9:20 – 10:00

W5: Your journey to Net Zero – choosing the right path

In March 2021, Newton joined the Net Zero Asset Managers initiative. In this session we will look at our obligations, as well as the implications for the management of charities' assets. We will explore how to manage for better climate outcomes, examining developments in common data and comparative standards, and what needs to happen to reach the goal of net zero greenhouse gas emissions by 2050.



Antoine Najm
Stewardship analyst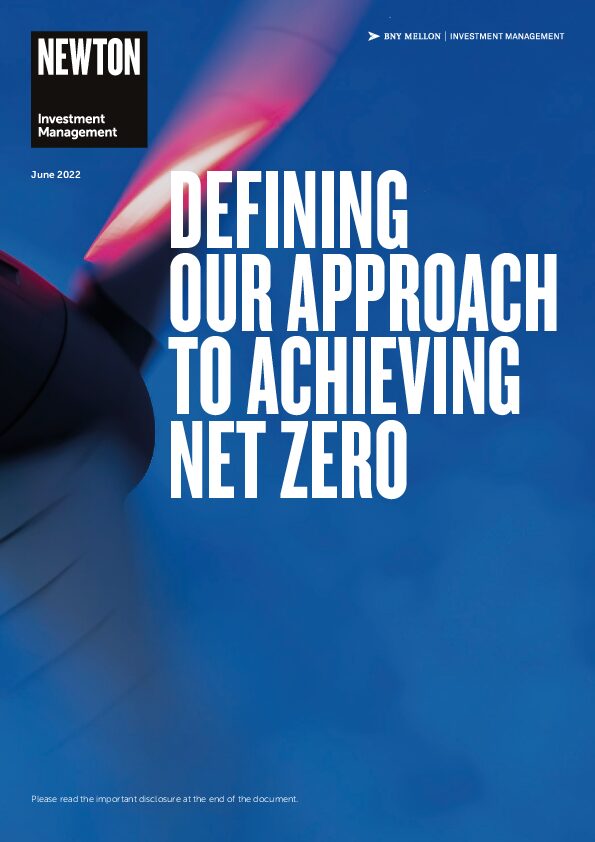 Explore newton's approach to cutting carbon emissions
Our paper addresses the stark realities of climate change today…and tomorrow.
Workshop B
10:40 – 11:20&11:30 – 12:10

W12: Newton Investment Management – Spending now, preserving the future – considering a sustainable spending rate for long term endowments

What might a long-term endowed charity be able to spend while protecting its endowment against inflation? Investment returns have been broadly generous since we first addressed the topic in 2013, as monetary policy has helped raise the valuations of many financial assets, but less favourable winds may now be blowing. How should trustees think about distribution policies now?


Alison El-Araby
Portfolio manager, multi-asset

Rorie Evans
Client Director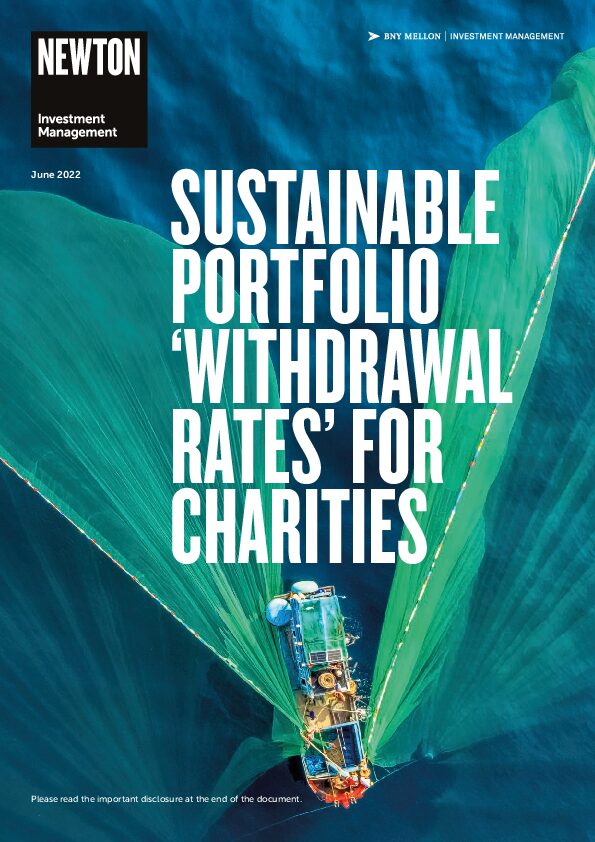 Sustainable portfolio 'withdrawal rates' for charities
How much can charities withdraw from their endowment to spend on good works, while leaving the remaining endowment protected from the effects of inflation?
Featured strategies
For charities wishing to benefit from the administrative ease of a pooled investment solution, we offer a large variety of pooled funds to meet a broad range of investor objectives. Several of these funds are charity-specific and therefore have applicable tax advantages, such as our Newton Sustainable Growth and Income Fund for Charities – for charities looking for capital growth and income, with social and environmental concerns at its core.
Contact us
Keen to speak to Sarah Dickson, Head of charities business development, or a member of our specialist charity team?

Your capital may be at risk. The value of investments and the income from them can fall as well as rise and investors may not get back the original amount invested. This is a financial promotion.