At our 2020 investment conference, our investment experts travelled to the future to explain how key environmental, social and governance (ESG) issues played out in the decades following the pandemic.
2025
Responsible Investment Analyst Sakshi Bahl travelled to 2025 to give an update on progress made in relation to the UN's sustainable development goals.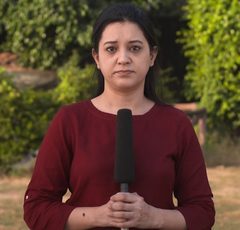 A key shift Sakshi observed is that companies responded to the pandemic by shortening supply chains, a development she describes as moving from ''going global to growing local''.
An important ideological shift was that the pandemic forced governments to finally drop the dogma that market forces know best. Having been forced to intervene during the pandemic to avert a social crisis, government funding for social and environmental action became a cornerstone of the economic recovery.
Covid-19 can also be credited with moving the needle…for accelerating the pace of change and reviving the forgotten principle of cooperation both between governments and public and private partners.

Sakshi Bahl, Responsible Investment Analyst – November 12, 2025
2030
Ian Burger, Head of Responsible Investment, explained that in 2020 it is not unusual for companies to have more than 100,000 suppliers in their supply chains. With increasing regulation and growing consumer interest in supply-chain management, companies need to upskill their procurement specialists if they hope to improve the quality and resiliency of their supply chains.
This matters to investors. As long ago as 2003, a study illustrated that the disclosure of supply-chain problems on average reduces shareholder value by 10%. And consumer sensitivity to this issue has increased markedly since then.
---
Rebecca White travelled to 2030 and observed big improvements in global corporate supply chains.
Hurdles to addressing human rights have been successfully overcome with great progress made on global cooperation, addressing the complexity and lack of transparency in supply chains and tackling poverty.

Rebecca White, Responsible Investment Analyst – November 12, 2030
2040
Global Research Analyst Laura Sheehan and Responsible Investment Analyst Lloyd McAllister discussed the positives which have already emerged from the pandemic. In relation to climate change, emissions are at their lowest for a decade, the European Union is releasing a wave of green policies, the oil majors are reinvesting in clean energy, and China has committed to net-zero emissions by 2060.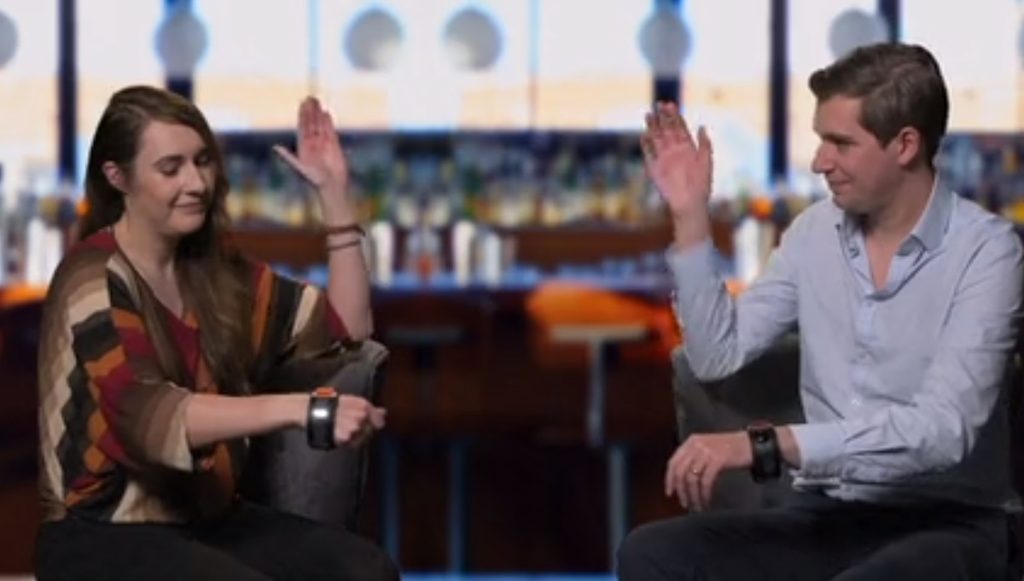 Laura and Lloyd then travelled to 2040 to interview their future selves to ask if policymakers had delivered on their promises­­­­ to engineer a sustainable economy.
It took time to build momentum and it was challenging at first but that was nothing compared to the costs of climate change. People lost their homes to fires, there were famines due to droughts and of course there were many more climate migrants.

Lloyd McAllister, Responsible Investment Analyst – November 12, 2040
2030
Seyi Bucknor, Head of the Americas, travelled to 2030 to explain how the 2020 pandemic exposed the fragility of economies and long-standing workplace architectures. The pandemic forced everyone to think about workplace models that would work better in future.
In 2030, fueled by the steady rise in sustainable investing and the trillions in capital which have flowed to corporates that have embraced their role as social enterprises, the private sector has increasingly been called on to solve social and environmental issues governments have failed to address.

Seyi Bucknor, Head of the Americas – November 12, 2030
Any reference to a specific security, country or sector should not be construed as a recommendation to buy or sell this security, country or sector. Please note that strategy holdings and positioning are subject to change without notice.
Important information
This is a financial promotion. Issued by Newton Investment Management Limited, The Bank of New York Mellon Centre, 160 Queen Victoria Street, London, EC4V 4LA. Newton Investment Management Limited is authorized and regulated by the Financial Conduct Authority, 12 Endeavour Square, London, E20 1JN and is a subsidiary of The Bank of New York Mellon Corporation. 'Newton' and/or 'Newton Investment Management' brand refers to Newton Investment Management Limited. Newton is registered in England No. 01371973. VAT registration number GB: 577 7181 95. Newton is registered with the SEC as an investment adviser under the Investment Advisers Act of 1940. Newton's investment business is described in Form ADV, Part 1 and 2, which can be obtained from the SEC.gov website or obtained upon request. Material in this publication is for general information only. The opinions expressed in this document are those of Newton and should not be construed as investment advice or recommendations for any purchase or sale of any specific security or commodity. Certain information contained herein is based on outside sources believed to be reliable, but its accuracy is not guaranteed. You should consult your advisor to determine whether any particular investment strategy is appropriate. This material is for institutional investors only.
Personnel of certain of our BNY Mellon affiliates may act as: (i) registered representatives of BNY Mellon Securities Corporation (in its capacity as a registered broker-dealer) to offer securities, (ii) officers of the Bank of New York Mellon (a New York chartered bank) to offer bank-maintained collective investment funds, and (iii) Associated Persons of BNY Mellon Securities Corporation (in its capacity as a registered investment adviser) to offer separately managed accounts managed by BNY Mellon Investment Management firms, including Newton and (iv) representatives of Newton Americas, a Division of BNY Mellon Securities Corporation, U.S. Distributor of Newton Investment Management Limited.
Unless you are notified to the contrary, the products and services mentioned are not insured by the FDIC (or by any governmental entity) and are not guaranteed by or obligations of The Bank of New York or any of its affiliates. The Bank of New York assumes no responsibility for the accuracy or completeness of the above data and disclaims all expressed or implied warranties in connection therewith. © 2020 The Bank of New York Company, Inc. All rights reserved.
In Canada, Newton Investment Management Limited is availing itself of the International Adviser Exemption (IAE) in the following Provinces: Alberta, British Columbia, Ontario and Quebec and the foreign commodity trading advisor exemption in Ontario. The IAE is in compliance with National Instrument 31-103, Registration Requirements, Exemptions and Ongoing Registrant Obligations.