As 2021 continues to unfold, the combination of highly accommodative monetary policy and increasingly loose fiscal policy is creating a brighter economic outlook, especially as Covid-19 vaccination programs are rolled out. This raises questions over the prospects for government bonds, which have, until recently, benefited from a 40-year bull market.
In the event of a powerful and synchronized economic recovery, coupled with rising inflation expectations, bond yields will not remain ultra-low: this amounts to a regime change to which the bond market will need to adjust; indeed, this adjustment may already be underway. The debate about the strength and durability of this regime change is key, but it is unlikely to be resolved by the end of the year. High levels of unemployment will allow the US Federal Reserve (Fed) to maintain its mantra of keeping cash rates unchanged for the time being. That being said, should inflation start to pick up significantly, financial-market participants will be anxious for the Fed to clarify under what conditions rates will be raised, thereby warding off the specter of 1994 when investors felt that the Fed was losing control, leading to a significant bond-market sell-off.
Unsupportive Backdrop for Bonds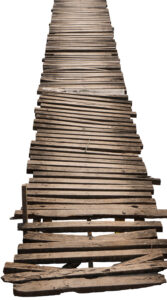 Traditionally, safe-haven fixed-income assets may have been chosen as an offset to risk elsewhere in the portfolio, and uniquely, one that has also provided a positive return – effectively an insurance policy with a positive carry. However, in the medium term at least, the backdrop now appears unsupportive of government bonds, both in terms of the returns on offer and their ability to act as a risk-reduction hedge, in an environment of rising inflation expectations.
With growth momentum likely to remain buoyant and inflation rising, the factor that limits the extent to which government-bond yields can rise will be the interest cost, payable on the mountain of debt that most governments and some companies have taken on through the pandemic and before. We believe that yields above 3% on the 10- year US Treasury would probably be a drag on future economic activity, as the interest cost payable would reduce income streams and corporate profitability. Should yields go above 3%, government bonds may once again have a larger part to play in a portfolio, but for now, the rising-yield environment and reflationary backdrop has major implications from an asset-allocation perspective.
Considering stabilizing assets more broadly, gold has traditionally been useful as another indirect hedge for portfolios, and the Global Real Return strategy has in the past maintained meaningful exposure to the precious metal, but the current backdrop, especially if combined with a stronger US dollar, may prove challenging for gold too. In this context, what other tools are available to help dampen volatility and preserve capital in a multi-asset portfolio?
Tail-hedge protection using simple option derivative strategies have long been part of our toolkit to help preserve capital, but these strategies come at a cost (the premium) and need to be managed carefully and nimbly with a view to reducing that cost. While these strategies are less effective against minor technical corrections, they are very effective against large tail events and play an important role in seeking to preserve capital. At certain periods in the cycle, cash clearly has a role as a hedging instrument too.
Alternative Assets – Low Correlation Advantage
As an unconstrained strategy, Global Real Return has other tools at its disposal which are often less than perfectly correlated with more traditional assets. These include alternative assets and strategies, which have grown and are likely to continue to grow markedly over the coming years. For example, infrastructure and renewable-energy assets, where demand continues to be strong from institutional investors, sovereign wealth funds and large-scale pension schemes alike, have for some years formed part of the Global Real Return portfolio within the return-seeking core, without being prohibitively costly.
We factor in these assets' liquidity profile from the outset, both in terms of position sizing and the rigor with which we undertake due diligence. We seek investments and strategies which have longevity, simplicity and a persistence in their ability to generate returns. We frequently implement exposure to these assets through listed funds which offer daily dealing and daily liquidity. The management teams of opportunities we invest in often have significant industry experience, which allows them to capture and take advantage of changing dynamics in specialist areas.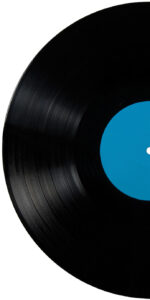 We have a long track record of investing in alternatives in the portfolio's return-seeking core and this has been an area that we have progressively been increasing since 2018 through exposure to uncorrelated assets such as music royalties, as well as a risk premia strategy. Moreover, we have recently added exposure to defensive alternative strategies within the strategy's stabilizing layer, initiating relatively small positions in an alternative risk premia strategy with an asymmetric return profile. Risk premia is a term that has come to define a broad range of strategies and concepts within the investment sector. Typical attributes include the ability to generate an absolute return with strong risk-adjusted measures, as returns are often uncorrelated to other assets or are market-neutral in nature.
We have a long track record of investing in alternatives in the portfolio's return- seeking core and this has been an area that we have progressively been increasing since 2018
Volatility Protection Strategy
The risk premia strategy that we have recently added to the portfolio's stabilizing layer is the BNP Paribas Volatility Protection strategy. This strategy gives the portfolio protection against tail-risk events without having to pay a substantial premium. It works by harvesting the risk premium from selling S&P 500 put options, and marries this up with a long option strategy on the CBOE Volatility (VIX) index, replicated by delta hedging VIX futures (delta hedging is the process of keeping the delta – or risk sensitivity – of the asset as close to zero as possible).
If markets do nothing, the Volatility Protection strategy should make a positive return, in the same way that government bonds have provided a positive yield in the past. If markets experience a sharp sell-off the Volatility Protection strategy is likely to underperform for a short period, but should quickly start to rally as the VIX index normalizes from its peak. For example, in March 2020, when markets declined dramatically as the coronavirus pandemic took hold, the Volatility Protection strategy bounced back quickly and delivered a positive return over the month, performing favorably versus many government bonds. The Volatility Protection strategy should therefore provide a cushion for the portfolio, and offers the prospect of a positive contribution when correlations converge through periods of market stress.
Such a strategy is not complex and has been created using simple building blocks. In fact, we believe the attraction of these types of strategies is that it is easy to calculate how they will behave in different market scenarios, based on their component parts. We worked closely with BNP Paribas to structure the strategy for our own specific requirements and therefore know the instrument intimately. When considering cross-asset diversification, one important factor is the correlation of these potential offsets to risk assets; not only is one looking for some degree of negative correlation (i.e. the defensive assets should offer the prospect of a positive return when risk assets decline), but also some robustness or stability in those correlations. What we have been witnessing is that traditionally defensive assets, such as government bonds and even gold, have become increasingly correlated to equities under certain conditions, and thus are less useful as a risk-asset counterbalancing tool. In this context, alternative assets such as risk premia strategies are able to play a useful role in the strategy's stabilizing layer.
As with any investment we make, alternative risk premia strategies are added with the risk-return objective of the strategy firmly in mind, as well as helping contribute meaningfully to portfolio construction. Although an allocation to alternative risk premia is a relatively new concept to the Global Real Return strategy, it merely represents the use of the full 'toolkit' that we have at our disposal. The team-based investment process, followed successfully by the Real Return team since 2004, has not changed with the introduction of an allocation to alternative risk premia, but has, in our view, been strengthened by the addition of another source of risk mitigation and a potential diversified return. Alternative risk premia strategies represent a useful 'building block' in our efforts to achieve what can often be a challenging investment objective.
As with any investment we make, alternative risk premia strategies are added with the risk-return objective of the strategy firmly in mind, as well as helping contribute meaningfully to portfolio construction
Changing Opportunity Set
In summary, while certain elements of the stabilizing layer such as developed-market government bonds, gold and simple listed derivatives may not currently represent the most attractive hedging instruments owing to cost and correlation considerations, we do believe that in the near future they are likely to become attractive again, and in the meantime we have many other tools at our disposal. There is no departure from our core process and philosophy, and the Global Real Return strategy remains a simple, primarily directly invested portfolio. It is all about flexibility, risk management, and a changing opportunity set. It is also worth noting that the backdrop that we foresee
will require flexibility, and we believe the Global Real Return strategy is well suited to navigate this environment.
Past performance is not a guide to future performance. Your capital may be at risk. The value of investments and the income from them can fall as well as rise and investors may not get back the original amount invested.
Newton Global Real Return Strategy – Key Investment Risks
Performance Aim Risk: The performance aim is not a guarantee, may not be achieved and a capital loss may occur. Strategies which have a higher performance aim generally take more risk to achieve this and so have a greater potential for returns to vary significantly.
Currency Risk: This strategy invests in international markets which means it is exposed to changes in currency rates which could affect the value of the strategy.
Derivatives Risk: Derivatives are highly sensitive to changes in the value of the asset from which their value is derived. A small movement in the value of the underlying asset can cause a large movement in the value of the derivative. This can increase the sizes of losses and gains, causing the value of your investment to fluctuate. When using derivatives, the strategy can lose significantly more than the amount it has invested in derivatives.
Changes in Interest Rates & Inflation Risk: Investments in bonds/money market securities are affected by interest rates and inflation trends which may negatively affect the value of the strategy.
Credit Ratings and Unrated Securities Risk: Bonds with a low credit rating or unrated bonds have a greater risk of default. These investments may negatively affect the value of the strategy.
Credit Risk: The issuer of a security held by the strategy may not pay income or repay capital to the strategy when due.
Emerging Markets Risk: Emerging Markets have additional risks due to less-developed market practices.
Liquidity Risk: The strategy may not always find another party willing to purchase an asset that the strategy wants to sell which could impact the strategy's ability to sell the asset or to sell the asset at its current value.
Shanghai-Hong Kong Stock Connect and/or the Shenzhen-Hong Kong Stock Connect ('Stock Connect') risk: The strategy may invest in China A shares through Stock Connect programs. These may be subject to regulatory changes and quota limitations. An operational constraint such as a suspension in trading could negatively affect the strategy's ability to achieve its investment objective.
CoCos Risk: Contingent Convertible Securities (CoCos) convert from debt to equity when the issuer's capital drops below a pre- defined level. This may result in the security converting into equities at a discounted share price, the value of the security being written down, temporarily or permanently, and/or coupon payments ceasing or being deferred.
Counterparty Risk: The insolvency of any institutions providing services such as custody of assets or acting as a counterparty to derivatives or other contractual arrangements, may expose the strategy to financial loss.
Investment in Infrastructure Companies Risk: The value of investments in Infrastructure Companies may be negatively impacted by changes in the regulatory, economic or political environment in which they operate.
Newton Global Real Return Strategy – Returns to March 31, 2021
%
Q1
YTD
1 Year
3 Years
5 Years
Since
Inception1
Newton Global Real Return
composite (gross)
1.47
1.47
23.45
9.48
6.36
6.23
Newton Global Real Return
composite (net)
1.28
1.28
22.53
8.66
5.57
5.44
Performance benchmark
0.94
0.94
4.17
5.54
5.34
4.70
Newton Global Real Return Strategy – 12-Month Returns
%
Mar 20
–
Mar 21
Mar 19
–
Mar 20
Mar 18
–
Mar 19
Mar 17
–
Mar 18
Mar 16
–
Mar 17
Newton Global Real Return
composite (gross)
23.45
-1.78
8.21
1.54
2.17
Newton Global Real Return
composite (net)
22.53
-2.51
7.40
0.79
1.41
Performance benchmark
4.17
6.11
6.37
5.42
4.64
Note: 1 Inception: July 1, 2009.
Performance is stated gross and net of management fees. The gross performance figures do not reflect the deduction of investment advisory fees. The client's return will be reduced by the advisory fees and any other expenses it may incur in the management of its investment advisory account. The investment advisory fees are described in Part 2 of the adviser's Form ADV, which can be obtained from the SEC.gov website or obtained upon request. Please see composite information at the end of this document. This is supplemental information to the GIPS® compliant information. The strategy aims to deliver a minimum return of cash (one-month US-dollar LIBOR) +4% per annum over 5 years before fees. In doing so, the strategy aims to achieve a positive return on a rolling 3-year basis. However, a positive return is not guaranteed and a capital loss may occur. Source: Newton Global Real Return composite, total return, income reinvested, in USD, March 31, 2021. Net of fees performance quoted with 0.75% annual management charges.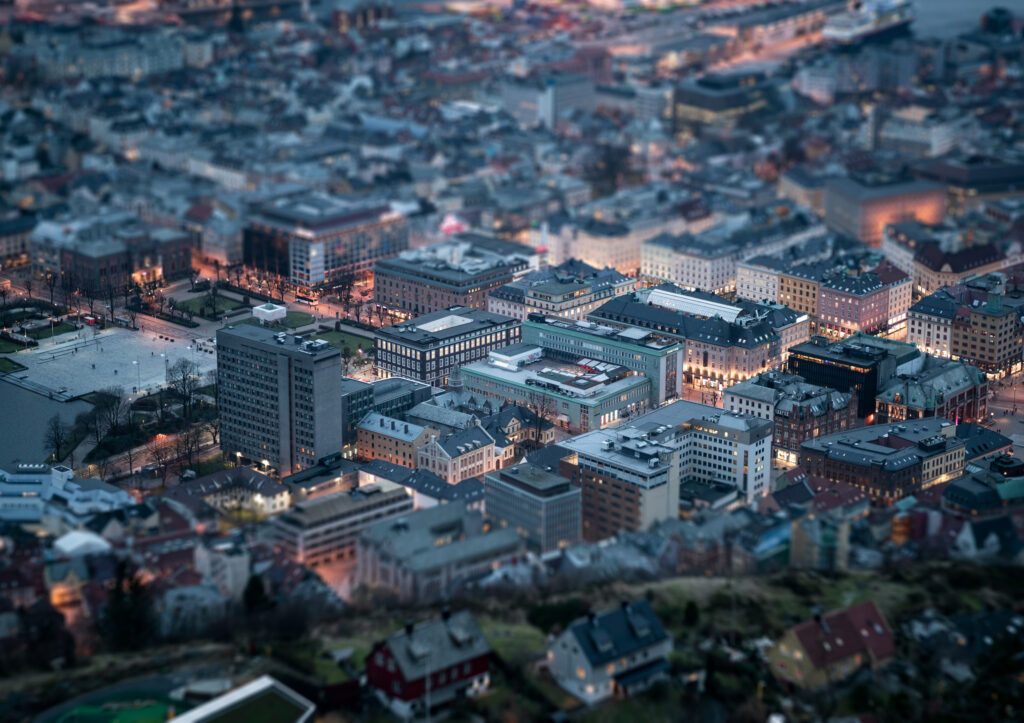 Important Information
This is a financial promotion. This document is for institutional investors only. Material in this publication is for general information only. The opinions expressed in this document are those of Newton and should not be construed as investment advice or recommendations for any purchase or sale of any specific security or commodity. Any reference to a specific security, country or sector should not be construed as a recommendation to buy or sell investments in those countries or sectors. Please note that strategy holdings and positioning are subject to change without notice. Newton claims compliance with the Global Investment Performance Standards (GIPS®). To receive a complete list and description of Newton composites and a presentation that adheres to GIPS standards, please contact Newton via telephone on +1 212 922 7777 or via email to info@newtonim.com. Newton Global Real Return (USD) composite contains fully discretionary portfolios which have an unconstrained multi-asset investment mandate which has an absolute return style performance aim, while seeking to preserve capital, through security selection, diversification and simple hedging strategies and for comparison purposes is measured against 1-month USD LIBOR +4% per annum. Issued by Newton Investment Management Limited, The Bank of New York Mellon Centre, 160 Queen Victoria Street, London, EC4V 4LA. Registered in England No. 01371973. Newton Investment Management is authorized and regulated by the Financial Conduct Authority, 12 Endeavour Square, London, E20 1JN and is a subsidiary of The Bank of New York Mellon Corporation. 'Newton' and/or 'Newton Investment Management' brand refers to Newton Investment Management Limited. Newton is registered with the SEC as an investment adviser under the Investment Advisers Act of 1940. Newton's investment business is described in Form ADV, Part 1 and 2, which can be obtained from the SEC.gov website or obtained upon request. Personnel of certain of our BNY Mellon affiliates may act as: (i) registered representatives of BNY Mellon Securities Corporation (in its capacity as a registered broker-dealer) to offer securities, (ii) officers of the Bank of New York Mellon (a New York chartered bank) to offer bank-maintained collective investment funds, and (iii) Associated Persons of BNY Mellon Securities Corporation (in its capacity as a registered investment adviser) to offer separately managed accounts managed by BNY Mellon Investment Management firms, including Newton. Certain information contained herein is based on outside sources believed to be reliable, but their accuracy is not guaranteed. Unless you are notified to the contrary, the products and services mentioned are not insured by the FDIC (or by any governmental entity) and are not guaranteed by or obligations of The Bank of New York or any of its affiliates. The Bank of New York assumes no responsibility for the accuracy or completeness of the above data and disclaims all expressed or implied warranties in connection therewith. © 2021 The Bank of New York Company, Inc. All rights reserved. In Canada, Newton Investment Management Limited is availing itself of the International Adviser Exemption (IAE) in the following Provinces: Alberta, British Columbia, Ontario and Quebec and the foreign commodity trading advisor exemption in Ontario. The IAE is in compliance with National Instrument 31-103, Registration Requirements, Exemptions and Ongoing Registrant Obligations. 1m GBP LIBOR™, 1m USD LIBOR™, 7 Day GBP LIBID™ are administered and published by ICE Benchmark Administration Limited (IBA). LIBOR, ICE LIBOR and ICE Benchmark Administration are trademarks of IBA and/or its affiliates. Historical ICE LIBOR™ information may not be indicative of future ICE LIBOR™ information or performance. IBA and its affiliates make no claim, prediction, warranty or representation whatsoever, express or implied, as to the results to be obtained from any use of ICE LIBOR™, or the appropriateness or suitability of using ICE LIBOR™ for any particular purpose. To the fullest extent permitted by applicable law, all implied terms, conditions and warranties, including, without limitation, as to quality, merchantability, fitness for purpose, title or non-infringement, in relation to ICE LIBOR™, are hereby excluded, and none of IBA or any of its affiliates will be liable in contract or tort (including negligence), for breach of statutory duty, nuisance or misrepresentation, or under antitrust laws or otherwise, in respect of any inaccuracies, errors, omissions, delays, failures, cessations or changes (material or otherwise) in ICE LIBOR™, or for any damage, expense or other loss (whether direct or indirect) you may suffer arising out of or in connection with ICE LIBOR™ or any reliance you may place upon it.